If you have a creative, interesting, or unusual application or feature built into your software applications, we would love to have you present it at the next CA Plex / CA 2E Conference. There is a wealth of experience and talent in this user community (I'm talking to you), and we look forward to hearing from you. Email your presentation idea to info@plex2e.com.
– Roger Griffith, User Community President
The Evaluation Process
We will evaluate all proposed presentations based on the following criteria: overall quality, relevance to the community, practical applications, and timeliness of the topic and speaker qualifications.
To be considered as a speaker, your presentation must be educational in nature — that is, sales presentations will not be accepted. Only sponsoring vendors may submit product presentation proposals. In addition, your material should be original; otherwise, sources must be referenced. For multiple speakers, each speaker must agree to this submission. Incomplete program submission will not be considered.
The final speaker selections and notifications will be made in the coming months. You will be notified only if your program is selected.
Program Guidelines
Presentations should be 45 minutes in length of time, including a brief Q&A session. Some sessions will be in person and some will be conducted remotely. We will send out a PowerPoint template to use for your final session presentation.
Speaker Expenses
Conference fee is waived for speakers.
Please send your presentation/abstract for consideration to info@plex2e.com.
Lauren Arakawa
Lauren Arakawa is a Client Success Manager for North America evangelizing the value of data security on cloud to clients across the country. In Lauren's current role, she is viewed as an ambassador to deliver new and existing business strategy and support for IBM's data security on cloud. Lauren has been featured on IBM's webcast – Riding the Data Privacy Wave – How Will You Stay Afloat? and worked alongside IBM CTO, Cindy Compert, to identify classification patterns for California Consumer Privacy Act.
Tyler Band
Experienced professional software publisher, architect, manager, and developer with over 25 years' experience designing, testing, and delivering enterprise scale applications, products, and services.
Jonathan Bolton
John works with IT system users and translates their requirements into working systems or modifications to existing systems. He specializes in the use of CASE tool methodology, specifically Synon/2E. He is experienced with ASNA Visual RPG for .NET platform in addition to ILE RPG on the iSeries.
Alberto Calvo Garcia
Alberto Calvo is an engineer with Sodisa and presents our spanish language sessions.
Pat Cameron
Director, Automation Systems at HelpSystems. Certified RPA Professional with 25 years experience in the software-driven automation industry including 16 years in professional services and 9 years as a presales architect/engineer.
Ramon Castillo
Product Manager at SODISA. Ramon has 9 years of experience on analysis, development and implementation on various development projects. Including projects in the financial sector, agroindustrial production cycles and education.
Gerente de Producto en SODISA. Ramon tiene 9 años de experiencia en análisis, desarrollo e implementación de proyectos de sistemas de información. Entre ellos sistemas de Control Financiero, Control de Producción Agroindustrial y Control Estudiantil-Cobros Bancarios.
Daniel Cruz
Daniel is a software developer with 5 years of experience working on CA Plex and CM WebClient. He's specialized on projects involving Plex to WebClient migrations and enhancements.
Ingeniero en Sistemas con 5 años de experiencia trabajando con CA Plex y WebClient, especializado en proyectos de migración a WebClient y diseño de mejoras personalizadas para este mismo.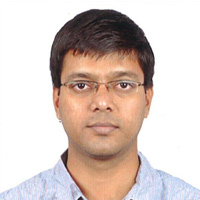 Raghu Daita
Raghunath Daita (Raghu) has been a Principal Software Engineer in the CA 2E Team for the past five years. He has over 11 years' experience in the software industry on IBM i and allied technologies. He is based out of Hyderabad, India. Outside of work, he is an avid trekker with a love for the outdoors.
Abram Darnutzer
Abram has worked with CA Plex for over 10 years, primarily on modernizing applications using CMFirst's M3 Solution and WebClient. He particularly enjoys working on modernizing User Interface design and streamlining applications for the end users. He works on all aspects of development for a wide variety of Plex applications, but using HTML5/Javascript to bring out the full potential of an application is his personal favorite endeavor.
Dinar Dhond
Dinar Dhond is CIO at FMS Solutions.
Don Estes
Don Estes has more than 40 years' experience in IT, and has been specializing in application modernization since the late 1980s. He has worked with 6 different specialist modernization companies, and had his own independent consultancy in modernization for 20 years until accepting a position with Atos Syntel in 2016 to head up their modernization practice in North America. As part of his goal to eliminate risk in modernization projects, he developed the Dynamic Business Rule Extraction process, for which he was issued a patent in 2017.
He has a multi-disciplinary academic background, holding a degree in Physics from M.I.T. and a Master's Degree in Psychology from the University of Texas. He lives in suburban Boston.
Roger Griffith
Roger Griffith is president of the Plex/2E community. He has been developing enterprise applications with Plex/2E for over 32 years and is a world-leading Plex/2E Evangelist. His passion for these tools is legendary.
Eric Giron
Eric is an experienced system engineer with multiple CA products certifications.
Eric has been working with CA Plex for 12+ years developing specialized solutions for multiples companies the Americas.
Roger Hammer
Roger is Product Owner and Project Manager at CM First Group. Roger focuses on code management and quality, CA 2E platform modernizations, and application portfolio analysis.
Christoph Heinrich
Christoph has spent more than tweny years in the IT industry in the areas of software development and project management. During this period he has held positions as senior consultant and development manager for several companies in Switzerland and the USA. Over the past fourteen years Christoph has managed CM First, focusing on the development of the MatchPoint Software Change Management solution and on creating enterprise software solutions for many different customers worldwide. Christoph holds a B.S. degree in Information Technology and a Bachelor's degree in Business Administration. He enjoys skiing in the slopes of Utah and competitive cycling.
Jon Kelly
Jon Kelly helps clients reduce IT risk and achieve regulatory compliance by protecting their data. He graduated from the University of Georgia in 2011 and began his IBM career selling middleware infrastructure solutions. Jon ran the Analytics SaaS business in the southeast for 4 years before moving to the client success team in support of the Data Security business, the role he presently occupies.
Andrew Leggett
Andrew has over twenty years in the IT industry working in both the US and the UK. He began his career in the UK as a mainframe COBOL programmer, then stepped up to model-based design with Synon's Obsydian product (now CA Plex). He joined Synon Professional Services in the USA as a software consultant, working with customers around the country. After two years, he joined Synon in the UK, then worked as an independent contractor for a number of companies around London. In 2006, he returned to the USA to join ADC Austin and then CM First, where he provides consultancy, mentoring, and training for CA Plex, CM WebClient, HSync and mobile development.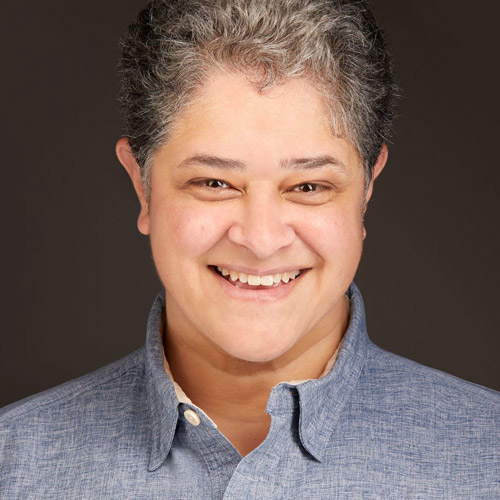 Amy Lugibihl
Amy Lugibihl is CA Plex/2E Community Co-President and an independent consultant who works in various roles on high visibility projects for major corporate clients. She is a project leader, project coordinator, developer, and mentor for her clients.
Darryl Millington
Darryl brings a unique capability to any role in IT as a high-calibre professional with 25+ years experience in business and technology across industries in Australia, NZ, Asia, UK and USA. Darryl is the founder of Hawkbridge, a solutions provider to the CA 2E community.
Renu Motwani
A strategist by profession, and an entrepreneur by design -Renu has led product directions and strategies in startups as well as big technology companies. Renu's work is driven by the principles of delivering value to businesses, and productivity to her products' users. Renu believes that technology should continue to evolve to become more relevant and applicable to not just new use cases but also to innovate the ways in which we do things today. Her products exemplify these principles.
Mark O'Brien
As head of CM M3 sales, Mark is responsible for driving worldwide revenue, helping customers transform their legacy software assets into modern applications that exploit the latest technologies. He is also manages the company's strategic partnerships with IBM, CA Technologies, and others. Prior to joining CM First, Mark spent several years as a marketing and sales executive selling software tools and modernization services worldwide for MicroFocus, Borland, TogetherSoft and Semantic Designs. Previously Mark was Corporate Vice President of Marketing for Xerox Corporation, and held leadership roles at IBM, Okidata and Radius Corporations.
Mark holds an MBA from the University of Lausanne in Switzerland. Away from the office, he is a competitive multi-hull sailboat racer, hiker and tennis player.
Arun Painuly
CA Plex Principal Software Engineer, Arun Painuly, has worked with the CA Plex Team for over 8 years. Arun has over a decade of software industry experience and is skilled in C/C++/.Net/Windows/Unix and allied technologies. He is based in Hyderabad, India.
Dheeraj Pershad
Result-oriented Product Manager with diverse experience across IT Product Management, Services Sales, Software Design and Development with exposure to the entire Product Development Lifecycle.
Marcel Prugel
Marcel holds a Master of Science in Informatics degree, with a focus on business information systems and business processes. With an impressive college rap sheet, Marcel had already held three solid positions before graduating in 2015. With each position bringing their own unique challenges, Marcel has gained a deep understanding on everything from application development, to predictive analytics and cloud marketing. It's no wonder that he's now a solutions engineer for AXON IVY. From POC to implementation, Marcel has become the "go to" guide for AXON IVY. In his downtime, Marcel enjoys sailing, skiing, and anything that involves traveling with a backpack.
Hugo Rodriguez
Hugo has developed software computer systems since 1982. In 1997, Hugo founded Sodisa for CA Plex consulting and developing software in Honduras. Today, Sodisa develops software for export and performs outsourced projects for companies located in the Americas.
John Rhodes
A founder of CM First Group in North America, John is a seasoned technology professional focused on enterprise software development. As an architect and project lead for Kraft Foods, John developed and managed large scale IBM i (CA 2E/Synon) and IBM z based business intelligence systems centered on logistics, transportation, and ERP. Later with CA Technologies and CM First Group, John has worked across different industries on the modernization and mobile/web enablement of CA 2E and CA Plex based systems. John holds a degree in Computer Science from Texas A&M University and a Master's from New York University, and enjoys boating and wakeboarding on Lake Austin.
Hugo Rodriguez
CEO at SODISA. Hugo has been a full time software developer since 2011 and has focused on developing digital products for more than 5 years. His favorite development area to work on is mobile and web development.
Gerente General en SODISA. Hugo es un ingeniero en sistemas a tiempo completo desde 2011 y ha estado enfocado en el productos digitales por más de 5 años. Su area favorita de desarrollo es el desarrollo móvil y web.
Jose Sanchez
Software developer born in Choluteca, Honduras. José has 5 years of experience developing various projects and informational solutions. He has experience on analysis, development and implementation on both CA Plex and CM WebClient.
Ingeniero en Sistemas, nacido en Choluteca, Honduras, 5 años trabajando en el area de Desarrollo de Sistemas y Soluciones Informáticas. Experiencia en Desarrollo e Implementación de Proyectos de Sistema de Información, Análisis y Programación, Desarrollo con CA Plex y WebClient.
Mark Schroeder
Mark has worked in software development for over 20 years. He utilized his extensive experience in application development and web development to help CM First move forward in enhancing and modernizing. Mark is an expert in the using CA 2E (Synon 2E) for developing applications on the IBMi (AS400). Mark is particular interest in helping companies with 2E applications extend the life of their applications and modernize the applications to fit business needs.
Dario Soria
Dario is a Lead Technical Consultant working with HelpSystems Services. He consults on a variety of accounts, enabling them to automate their processes across their organization. He helps customers every day looking to optimize their processes to ensure efficiencies and automation opportunities.
Rolph Stephan
Rolf is COO and Managing Director for Axon Ivy, a Swiss-based low code business process automation platform.
John Sullivan
Cybersecurity Specialist, IBM Security Guardium
John Sullivan is technical specialist covering North America for IBM Security Guardium Data Protection family of products. He has over 25 years of experience in various development, support, sales and deployment teams, working to help customers solve their complex security problems. John is based out of Austin, Texas.
Lily Taharudin
Lily is the lead developer for CM WebClient, and is an expert in UX design and implementation using JavaScript.
Kiyoshi Terasawa
Kiyoshi has worked with Synon, Sterling Software, and CA Technologies, and has devoted his career to CA Plex (and 2E). He was the one of the last core Plex architects and is an author of ObVariableGroupX and CA Plex .NET-Client (WPF) and many other features. Surprisingly, he doesn't have a degree in Computer Science, but rather a degree in Agriculture Science.
Leslie Wiggins
Senior Product Manager with a rich background in both product marketing and product management, with a demonstrated history of working in the information technology and services industry. Skilled in Product Launches, Pricing Strategy, Sales Enablement, Go-to-market Strategy, and Product Marketing. Strong professional with an MBA from Georgetown University – The McDonough School of Business.
Hugo E. Rodríguez T.
Ingeniero de Sistemas, nacido en Guatemala, con más de 30 años de experiencia en el Análisis, Diseño, Desarrollo e Implementación de Sistemas de Información Bancarios, Financieros, Comerciales, Hospitalarios y de Producción Agroindustrial.
Gerente General de Soluciones de Información y Sistemas Automatizados, S.A. (SODISA) y presidente de Grupo SODISA a nivel centroamericano, empresa con contratos de desarrollo de software y servicios en Centroamérica y USA.
Experiencia en formulación de estrategias sobre tecnologías de la información en diferentes empresas a nivel Centroamérica.
Amplio conocimiento del mercado de bienes y servicios tecnológicos a nivel de la región centroamericana.
Participación en congresos internacionales en Montevideo, Uruguay, San Jose Costa Rica, Guatemala, Managua, Nicaragua, Austin, Texas y Montreal, Canadá promoviendo los servicios de personal técnico Hondureño en modalidad de nearshore services.
Ramon Edgardo Castillo Núñez
Ingeniero en Sistemas, nacido en Choluteca, Honduras, 6 años desempeñándome en el área de Análisis, Desarrollo de Sistemas y Soluciones Informáticas en el rubro Estudiantil, Financiero y Control de Producción Agroindustrial.
Gerente de Producto de Soluciones de Información y Sistemas Automatizados S.A. (SODISA) actualmente con un aproximado de 12 proyectos en curso entre ellos Sistemas de Control Financiero, Control de Producción, Control Estudiantil-Cobros Bancarios y Supervisión de Proyecto Móvil.
Experiencia en Desarrollo e Implementación de Proyectos de Sistema de Información, Análisis y Programación, Desarrollo de Informes Dinámicos y Atención y Soporte al Cliente nacional e internacionalmente.
Participación en eventos nacionales e internacionales como CA Partner Fast Forward Panamá, Taller de Desarrollo de Aplicaciones Móviles Tegucigalpa – Honduras, Conferencia Internacional WebConfLatino Honduras, Simposio de Open Source Honduras, Simposio DBMS / Seguridad Informática y Desarrollo Web Honduras.